TASER International has received an order for 1345 TASER X26P™ Smart Weapons for the US Air Force received through our exclusive sole source distributor, AARDVARK.
This order was received and anticipated to ship in the first quarter of 2017.
(See in Action! TASER X26 35 foot cartridge and TASER XREP rounds deployed in slow motion. X26 hit to human volunteer and XREP hits target. Courtesy of TASER International and YouTube)
TASER X26P
Safer and more effective than the X26E, the TASER X26P is a piece of law enforcement technology that's been improved inside and out, with an intuitive design, diagnostics, and charge metering.
REDESIGNED WITH PERFORMANCE IN MIND
The TASER X26P is our smallest and most compact Smart Weapon, and its ergonomically designed handle is made with ease of performance in mind.
The TASER X26P is larger where it matters—in the handle.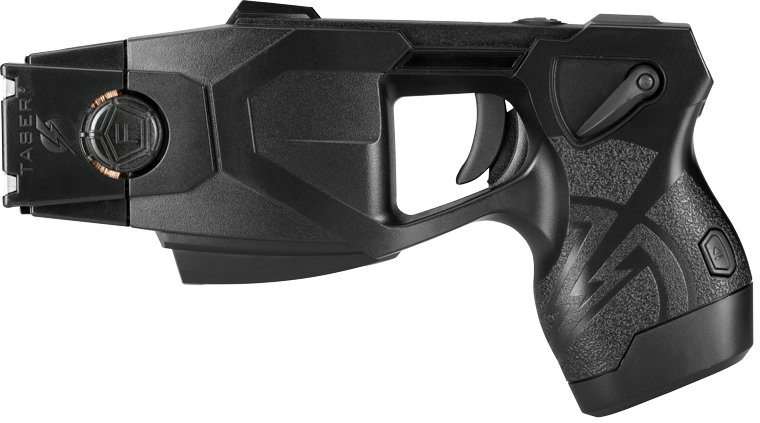 THE NEXT GENERATION
Similar to previous generations of TASER weapons, the TASER X26P is a single-shot device that does not require replacing inventories of cartridges.
A SMOOTH TRANSITION
With its compact size and familiar shape, the TASER X26P can be conveniently carried.
Its intuitive design makes for a smooth transition to the next generation of Smart Weapons.
READY FOR RELOAD
Redesigned from the ground up, the new XPPM helps protect the cartridge blast doors from damage during field use, and the new forward-facing design makes for more efficient reload.
"TASER International is proud of our longstanding relationship with the U.S. Department of Defense, and this order demonstrates a continued commitment by our services to protect U.S. military personnel with our proven TASER technology," said Rick Smith, CEO and co-founder of TASER International.
TASER International makes communities safer with innovative public safety technologies. Founded in 1993, TASER first transformed law enforcement with its electrical weapons.
TASER continues to define smarter policing with its Axon brand which includes a growing suite of connected products and services from body cameras and digital evidence management tools to mobile apps.
More than 177,000 lives and countless dollars have been saved with TASER's products and services.