By Mark Niquette, Bloomberg
The websites of Ohio Governor John Kasich and other state government agencies were hacked on Sunday with a posting professing love for the jihadist group Islamic State.
Ten state websites and two servers were affected, and they've been taken off line for an investigation with law enforcement into how the hackers were able to deface them, said Tom Hoyt, a spokesman for the Ohio Department of Administrative Services.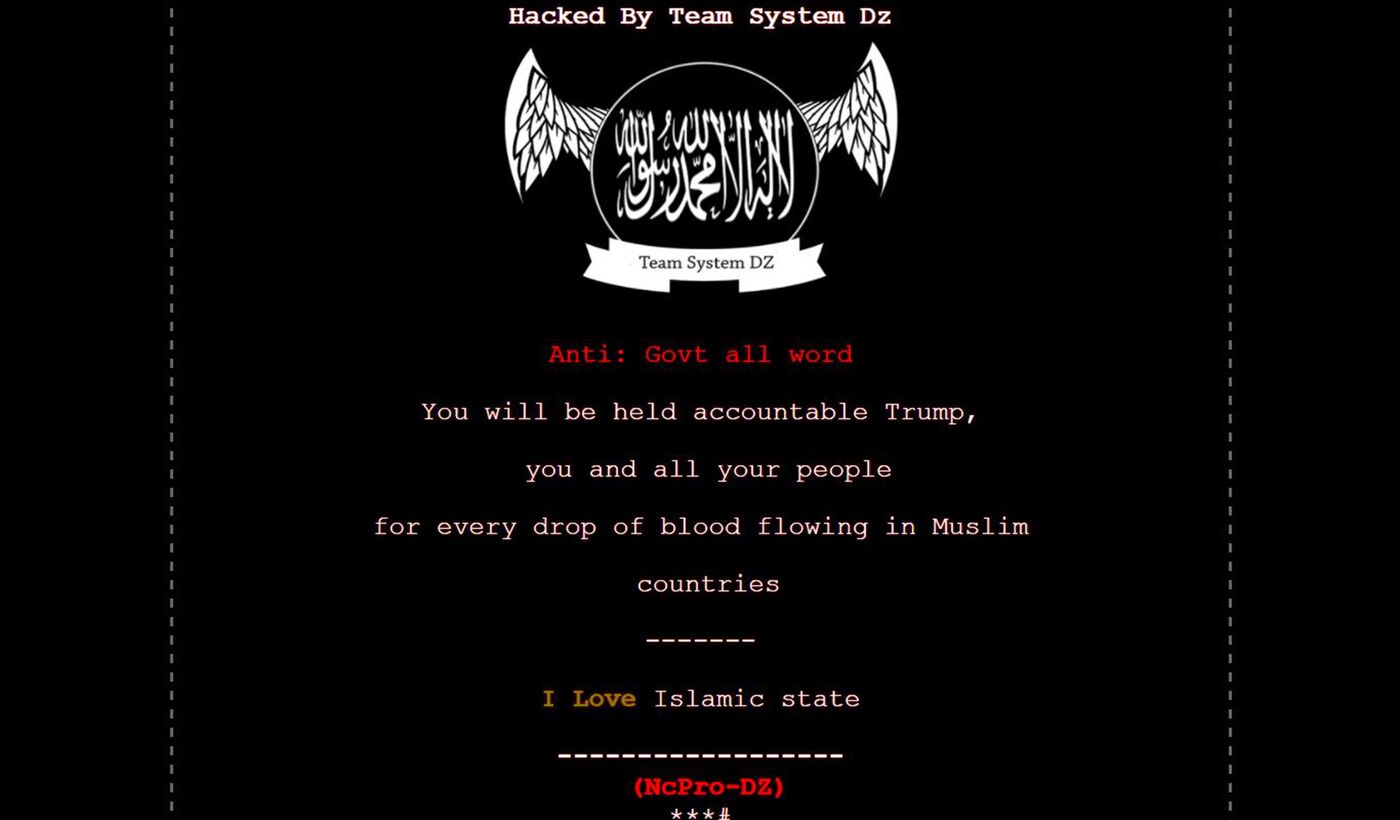 The Ohio governor's website wasn't loading on Sunday afternoon, and a cached version showed the message "hacked by Team System Dz.''
It said, "You will be held accountable Trump, you and all your people for every drop of blood flowing in Muslim countries'' and added, "I love the Islamic state."
Kasich spokeswoman Emmalee Kalmbach said in a statement that "as soon as we were notified of the situation, we immediately began to correct it, and will continue to monitor until fully resolved."
Ohio Treasurer Josh Mandel, a Republican candidate for the U.S. Senate in 2018, posted on Facebook that the Department of Rehabilitation and Correction website had been hacked and said, "Wake up freedom-loving Americans. Radical Islam infiltrating the heartland.''
The same pro-Islamic State message, accompanied by music, were also shown on Sunday on the website of Brookhaven, a town on New York's Long Island about 50 miles (80 kilometers) from Manhattan, the New York Post reported.
The hacks come as Muslims around the world mark the end of the Ramadan, a month of fasting, and celebrate the Eid al-Fitr holiday.
Original post https://www.bloomberg.com/news/articles/2017-06-25/collins-says-waiting-for-cbo-score-to-decide-on-health-bill-vote