San Diego-based technology and transportation company Cubic Transportation Systems has began trialling a face recognition based payment system.
CUBIC is testing a "fastrack gateless gateline" concept that would allow commuters to skip lengthy lines at the train ticket counter and instead pay for their transportation via facial recognition.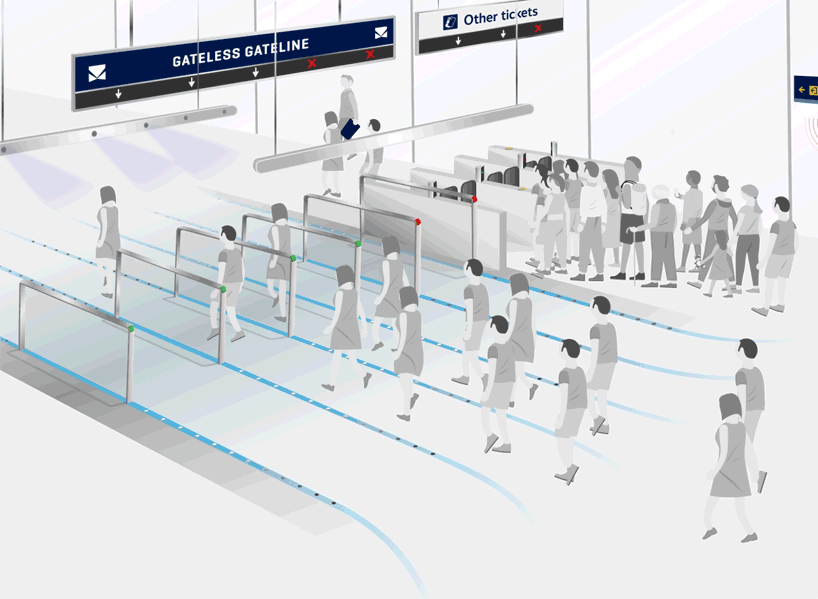 (Video courtesy of maynard and designboom)
The program would aim to eliminate passenger congestion by allowing riders to walk through a gateway where their faces would be scanned and synced with a method of payment through their smartphones, according to psfk.
Approximately 65 to 75 people would be able to pass through the gateway per minute, eliminating the long lines and inefficiencies often caused by physical tickets.
If someone who has not paid for a ticket attempts to pass through the corridor, a light would flash red to alert station officials.
Cubic Transport Management specializes in the development and supply of complex traffic management systems for the monitoring and control of urban and intra-urban road networks, encompassing integrated traffic and incident management, decision support, bus tracking and passenger information through integrated user interfaces.
The business also provides safety camera and associated back office solutions as well as a complete capability for the installation and maintenance of intelligent transport systems and equipment, such as maintaining over a third of London's traffic lights.
(Learn More about Cubic via a Transport for London Case Study. Courtesy of Cubic Corporation and YouTube)
Cubic Transport Management solutions are inspired NextCity, Cubic's vision for city management and integrated traveler payment and information that centers on three core principals: the delivery of an integrated customer experience, one account and integrated operations and analytics.
Cubic Transportation Systems is a leading integrator of payment and information technology and services to create intelligent travel solutions for transportation authorities and operators.
At the core of this business is their dynamic revenue management platform, which has not only proven to be reliable while managing some of the most complex systems in the world – but is also designed with the future in mind.
Today, Cubic provides transit operators with enterprise revenue management systems that are architected for efficiency and reliability to keep their customers on the move, with more than 24 billion transactions processed on our systems every year.