Vigilant Solutions, a global intelligence and image analytics company serving law enforcement agencies, and 2017 'ASTORS' Homeland Security Award Winner, has appointed retired Virginia State Police Assistant Criminal Justice Information Services (CJIS) Systems Officer Pete Fagan as company Director of Information Security and Compliance.
In this role, Fagan will oversee Vigilant's documentation processes to ensure they meet FBI-CJIS compliance, and will work directly with customers to manage issues related to CJIS Security Policy and data security.
In his role as Assistant CSO, for six years he served as Assistant Division Commander and FBI-CJIS Information Security Officer for all Virginia law enforcement agencies accessing FBI-CJIS Systems.
As an expert on FBI-CJIS Systems and Security Policy, Fagan has consulted with federal, state and local law enforcement agencies across the U.S. as an Executive Outreach and Education Program Specialist on behalf of the FBI.
He has served as a key resource for coordinating information-sharing protocols that meet the goals of FBI-CJIS, evaluating products, developing policies and guiding staff to achieve compliance.
He has worked with Vigilant for the past three years as a consultant, performing gap analysis and audits that successfully designated the company as being able to meet FBI-CJIS compliance standards.
Fagan now brings his comprehensive knowledge of IT security and policy to Vigilant in a full-time role.
Vigilant's law enforcement agency partners utilize the company's LEARN 6.0 investigative platform consisting of:
BallisticSearch™
With BallisticSearch, agencies of any size can process ballistic evidence recovered from crime scenes to develop investigative leads.
BallisticSearch provides law enforcement agencies with faster and more efficient cartridge case analysis.
PlateSearch™
PlateSearch develops investigative leads is critical to fighting crime whether you're in the office or in the field.
With license plate recognition from Vigilant Solutions, you get access to enhanced analytics and over 4 billion nationwide vehicle detections – data you can't get anywhere else.
FaceSearch™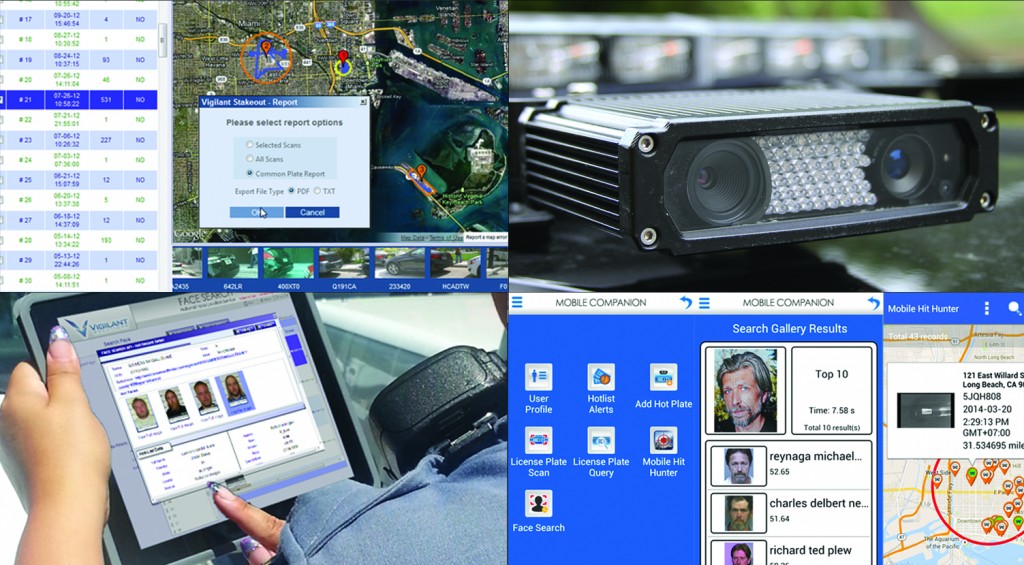 FaceSearch, provides preprocessing capabilities and analyzes faces to convert images, both high and poor quality, into suitable probe images for searching.
Can compare your images against Vigilant's gallery, which currently houses over 15 million images, to start developing leads and solve cases.
Each of these solutions must meet stringent compliance requirements, and Fagan will work with agencies to develop and execute the necessary policies to ensure all conditions are met.
(Vigilant Solutions License Plate Recognition, Facial Recognition, and Ballistics Capture and Image Analysis offerings for Law Enforcement. Courtesy of Vigilant Solutions and YouTube)
"As new technology is introduced to the law enforcement community, and cloud-based solutions become the norm, FBI-CJIS compliance and IT security are paramount," explains Shawn Smith, founder and president of Vigilant Solutions.
"Pete has worked alongside us and our customers for the past three years as a consultant, and his insight has been invaluable to the growth of our company and the success of our customers."
"We are excited to bring him on as a full-time member of our team, and to continue to offer his expertise to agencies who incorporate our solutions into their policing strategies."
"During my time consulting with Vigilant, I witnessed the positive impact their technology has on investigations," explains Fagan.
"To be effective, agencies that use these solutions must be compliant and secure."
"I look forward to working with our customers to ensure they are positioned to successfully leverage Vigilant's suite of investigative solutions to enhance their success in solving crimes."
Fagan holds a Bachelor of Science degree in Sociology (Criminal Justice Emphasis) from Virginia Tech University and completed a graduate studies program with the University of Virginia and Virginia State Police.
The 2017 'ASTORS' Homeland Security Awards Program
American Security Today's 2017 'ASTORS' Homeland Awards Presentation Luncheon at ISC East was an overwhelming success, with distinguished guests from National, State and Local Governments, and Industry Leading Corporate Executives from companies allied to Government.
Over 100 professionals gathered from across North America and the Middle East to be honored from disciplines across the Security Industry in their respective fields which included:
The Department of Homeland Security
The Department of Justice
The Security Exchange Commission
State and Municipal Law Enforcement Agencies, and
Leaders in Private Security
Recognized for their Innovative Training and Education Programs, Outstanding Product Development Achievements and Exciting New Technologies to address the growing Homeland Security Threats our Nation is facing.
AST focuses on Homeland Security and Public Safety Breaking News, the Newest Initiatives and Hottest Technologies in Physical & IT Security, essential to meeting today's growing security challenges.
These changes have called for a new generation of security experts in the Homeland Security and Public Safety fields who need real time knowledge of our ever growing threats.
These experts include the Government at the Federal, State and Local levels as well as from Private Firms specializing in Physical Security, Port Security, Law Enforcement, First Responders, Military and Private Security responsible for implementing coordinated security measures to ensure our Nation's Security and improve Public Safety.
Together, each of these entities work together seamlessly on the front lines of protecting our communities, to 'Keep our Nation Secure, One City at a Time.'
A hot topic at the 'ASTORS' Awards Luncheon was Vigilant Solutions newly introduced BallisticSearch with portable image capture hardware, cartridge case capture software and ballistics comparison technology.
(With BallisticSearch™, agencies of any size can process ballistic evidence recovered from crime scenes to develop investigative leads. Courtesy of Vigilant Solutions and YouTube)
The solution enables agencies to quickly compare evidence from crime scenes to help generate more investigative leads, and potentially identify more suspects and the firearms they use.
"When lives are on the line, every second counts. Vigilant Solutions technologies help develop leads quicker and solve crimes faster, which helps to keep our officers and communities safer," said Tammy Waitt, AST Editorial Director.
Vigilant Solutions' helps law enforcement solve crimes faster to keep officers and communities safe.
Built for agencies of all sizes, Vigilant's technology increases investigative efficiency, generates more leads, connects cases, and reduces crimes with advanced analytics, billions of nationwide commercial LPR detections, and a hosted facial recognition gallery.